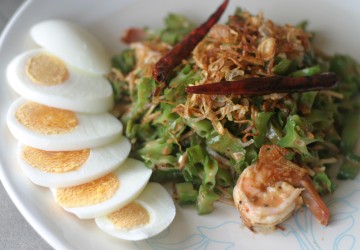 Wing Bean Salad (yum tua pu – ยำถั่วพู) is a central Thai dish featuring "wing beans" which are blanched and tossed with coconut milk, roasted chili paste, toasted coconut, tamarind, palm sugar and peanuts. If you can't get wing beans where you are, they can be substituted with green beans or snap peas.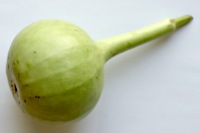 Bottle Gourds (sometimes called Calibash) are named so because when fully ripe, the skin becomes very hard, like wood, and people scoop out the insides and use them as containers. When not that ripe, they can be eaten!
Storage: Store in a plastic bag in the refrigerator. This will keep awhile if kept cool.