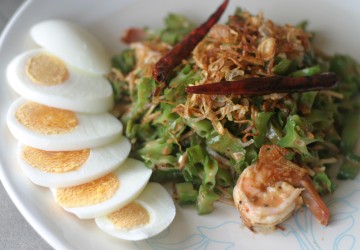 Wing Bean Salad (yum tua pu – ยำถั่วพู) is a central Thai dish featuring "wing beans" which are blanched and tossed with coconut milk, roasted chili paste, toasted coconut, tamarind, palm sugar and peanuts. If you can't get wing beans where you are, they can be substituted with green beans or snap peas.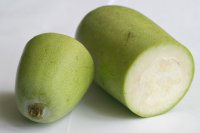 Winter melon is in the same family as cucumber, and has a very mild flavor. It's usually used in soups, but you can also stir fry it or eat it any way you like. I've even seen Thais use it as an incense stand! The melons can get quite big, weighing in at around a kilo a piece.
Storage: Winter melons will keep for a long time if you store them sealed in the refrigerator.