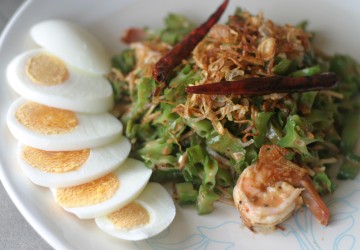 Wing Bean Salad (yum tua pu – ยำถั่วพู) is a central Thai dish featuring "wing beans" which are blanched and tossed with coconut milk, roasted chili paste, toasted coconut, tamarind, palm sugar and peanuts. If you can't get wing beans where you are, they can be substituted with green beans or snap peas.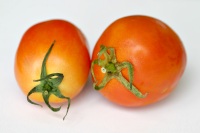 Tomatoes are used in some salads, such as 'Som Tum', and mostly eaten raw. Use the medium-size deep red tomatoes, the ones with the most flavor.
Storage: Store tomatoes in a plastic bag on the bottom shelf of the refrigerator.