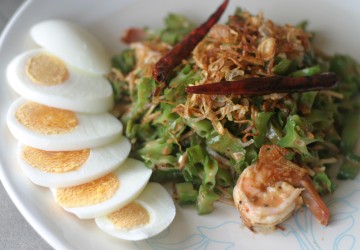 Wing Bean Salad (yum tua pu – ยำถั่วพู) is a central Thai dish featuring "wing beans" which are blanched and tossed with coconut milk, roasted chili paste, toasted coconut, tamarind, palm sugar and peanuts. If you can't get wing beans where you are, they can be substituted with green beans or snap peas.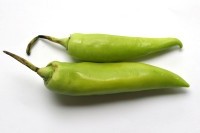 Light green chilies are spicy, but not as spicy as prik kee nuu. These chilies are often stir fried with pork.
Storage: You can store chilies sealed in the refrigerator, or frozen in the freezer. I tend to buy a bunch and freeze them, as I don't notice much difference in flavor, and they last forever.