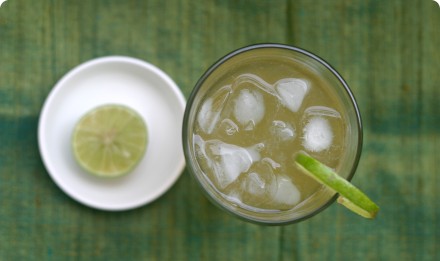 Iced Limeade
Iced Limeade is a tart, sweet and slightly salty drink which closely resembles lemonade.
Ingredients
1/4 cup hot water & 1 cup chilled water
3 tablespoons white sugar
1/8 teaspoon salt
3 tablespoons fresh lime juice
1/2 cup ice
Directions
Dissolve the sugar and salt into the hot water in a heat-proof mug.
In a pint-sized glass, pour in the lime juice and chilled water.
Pour the sugar syrup into the glass, add ice, and stir.
Note:
To get the most juice out of your limes, roll them along the middle with the palm of your hand on the table for a few seconds. This bruises up the flesh inside and releases the juice.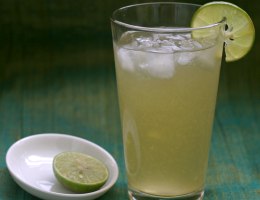 Real Thai Recipes
4:35 pm